Since its beginning, the Fremont Area Community Foundation has grown because of the generosity and support of citizens in our community who understand the importance of giving back. We know that many of the conversations about charitable giving and planned gifts may not start in our office, but are often prompted by professional advisors who play a critical role in advancing philanthropy.
By simply asking someone about their charitable interests, advisors encourage individuals to consider making philanthropy part of their financial planning and provide crucial expertise to do it effectively. The Fremont Area Community Foundation is pleased to recognize area advisors who have done just that.
The advisor of the year award is presented to an individual who has not only provided technical expertise to donors in the community, but has also given personally of his or her time, talents and treasure to many area organizations.
Recipients of the Award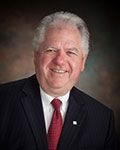 2015 - Joel Jelkin
Joel Jelkin, a financial advisor with Edward Jones, has been working with clients for over 36 years. He is a graduate of Hildreth High School and Kearney State College. He began his career with Edward D. Jones and Company in January 1979 and opened his own office in Fremont in September 1979. As a member of the Fremont community for many years, Joel has served on many nonprofit boards and committees including the Fremont Area Community Foundation, Fremont Area United Way, the Fremont Rotary Club as president, Fremont Health Foundation, Fremont Area Chamber of Commerce as chairman, and is currently chairman of the Fremont Health Board of Trustees.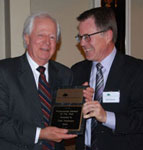 2014 - Tom Thomsen
Tom Thomsen, a partner in Sidner Law Office, has been a practicing attorney for over 40 years. He earned his undergraduate degree at the University of Nebraska at Lincoln and received his juris doctor at the University of Nebraska College of Law. He is a member of the Nebraska State Bar Association, the American Bar Association and Nebraska Trial Lawyers Association. Tom has served as president of the Fremont Area Community Foundation, Vice President of the Fremont Health Foundation, President of the Fremont Area Chamber of Commerce, President of the Greater Fremont Development Council, and Vice President of Midland University's board of trustees. Tom has also served as President of the Fremont Rotary Club and been chairman of the Fremont Golf Club Junior Golf Program for over 30 years. Tom serves as legal counsel to the Fremont Area Community Foundation and continues to lend his expertise as an ex-officio board member.


2013 - Steve Navarrette
Steve Navarrette is a certified public accountant and has been a shareholder in the accounting firm of Shaw, Hull, and Navarrette CPA's, P.C. since 1981.  He is a native of Omaha and earned degrees in economics and accounting from Midland University (formerly known as Midland Lutheran College).  He has served on Midland University's Board of Trustees. Steve is a member of the Fremont Rotary club, Salvation Army advisory board, and past member of the Fremont Area Chamber board. Steve is also an ex-officio member of the Fremont Area Community Foundation's Board of Directors.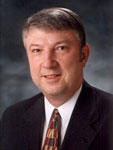 2012 - Steve Pribnow
Steve Pribnow began his accounting career in 1974, and joined Erickson & Brooks, CPAs in 1986, where he is a partner. He received his B.S. from the University of Nebraska at Kearney, and his J.D. from Creighton University. He previously worked at several other public accounting firms, including one national firm, a community bank, and the Internal Revenue Service.He has served and currently serves on various community organization boards.
"The donors, not the advisers, should get all the credit, but it is joyful work to help generous folks get maximum tax advantage from their generosity that is so helpful to our community." – Steve Pribnow