The Fremont Area Community Foundation's Youth Philanthropy Contest allows kids grades K-12 to come up with innovative projects that are philanthropic in nature and help our community grow and change for the better.
Projects for the Youth Philanthropy Contest should have a positive effect in the community. Project ideas could be something you've been thinking about for a while, or even a completely new idea. The main goal is for all projects to benefit others in the Fremont area. You could save something, create something, or change something. How will you make a difference in our community? Grab a friend, form a group, or set out on your own, and start planning your next great idea to give back to the community that has done so much for you! 
---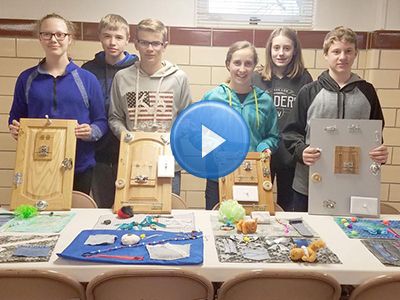 Links to information and application:
Flyer 
2021 Pre-Application
2021 Application 
Flyer and Parental Consent Form (Español)
3 Month Report
6 Month Report
Final Report
---
Check out a couple of our 2018 winners of our Youth Philanthropy Contests! All winners received grants of up to $1,000 to help implement their projects!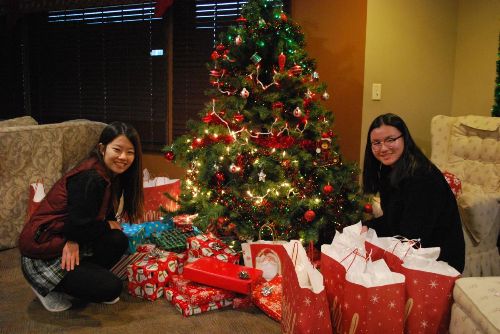 Archbishop Bergan Key Club, "Project Santa"
Archbishop Bergan Key Club executed an endeavor dubbed "Project Santa" which included purchasing, wrapping and delivering gifts in an effort to guarantee every youth currently staying at Jefferson House will receive presents at Christmastime.
Bergan students and Key Club members delivered dozens of presents to the Jefferson House.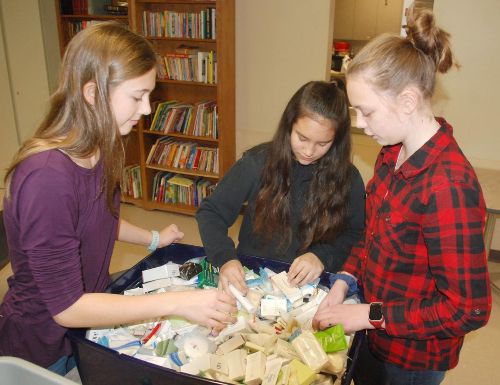 4-H Expeditions 4-H Club, "Hygiene Bags"
For the past year, several of the youth have been making fabric bags, which then are filled with hygiene supplies for residents of LifeHouse homeless shelter in Fremont. 
Club members Hannah Weyhrich, Ariana Pitterson and Leah Stine applied for the grant to get funds to buy supplies to make the fabric bags.
---
Past Youth Philanthropy Contest Winners
2019-2020 Contest Winners
2018-2019 Contest Winners
2017-2018 Contest Winners
2015-2016 Contest Winners
2014-2015 Contest Winners
---