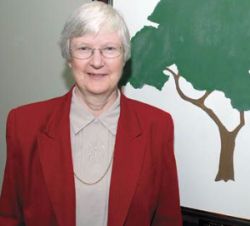 The purpose of the Betsy Mulliken Award for Philanthropy is to honor community member(s) who have made an impact in our community through volunteerism or philanthropy. It is named after Betsy Mulliken who served as executive director of the Fremont Area Community Foundation for from 1998-2006 and shared a strong commitment of giving back to the Fremont area.
Award Criteria
Activities for which the recipient is being recognized must directly benefit the Fremont area and its citizens.
The recipient's service must be voluntary.
The recipient cannot be a current member of the Fremont Area Community Foundation Board of Directors or staff.
The recipient must be someone who has distinguished him or herself as a philanthropic leader whether through volunteerism, financial resources or both.
The award may be given to an individual, family or company and can be awarded posthumously.
The recipient will be selected by the Executive Committee and approved by the Board of Directors of the Fremont Area Community Foundation.
The nomination deadline is October 3rd. Please download the nomination form or contact us for a copy of the form.
Recipients of the Award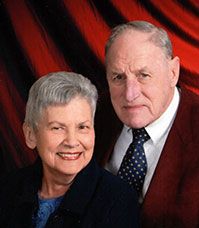 2015 - Neil and Bonnie Schilke
Neil and Bonnie Schilke exemplify the spirit of philanthropy not only through their generosity, but also through their service and dedication to the community and commitment to providing opportunities for youth in the Fremont area. Neil has served as a chairman and board member for numerous civic, charitable, business and political organizations, and held national offices in three organizations. He holds a Honorary Doctorate from Midland and is a member of the Nebraska Tennis Hall of Fame. He has been a volunteer coach of the Fremont High School Tennis Team, as well as manager and coach for an American Legion baseball team and many youth baseball teams. Bonnie has spent her life singing, playing the piano and the organ. Many have heard her at weddings, funerals, and wherever a beautiful voice is needed. She is also a Stephen Minister at Salem Evangelical Lutheran Church where she and Neil attend church. 
As trustee of the Schilke-Novak Kids Sports Trust, Neil initiated the project which financed and built Schilke Fields just east of Fremont. The complex was built and endowed because the Schilkes believe in the importance of youth participation in organized sports. "My dream is that these fields far into the future will be filled with children playing ball...to see some younger children so excited about playing ball that they go to bed with their ball gloves," Neil once told the Fremont Tribune.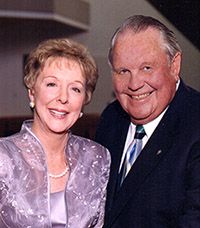 Rupert and Ruth Dunklau - 2014
The Dunklau's generosity has made a tremendous impact on the Fremont area. Rupert is President of the Rupert Dunklau Foundation. He has served on numerous other boards and committees including Wheat Ridge Ministries, The Lutheran Church—Missouri Synod, the LCMS Foundation, Concordia Publishing House, Board of Directors at Valparaiso University, Board of Trustees for the Lutheran Hour Ministries Foundation, Dakota Boys Ranch, and Midland Lutheran College Foundation. Midland University honored Rupert by naming its School of Business the Dunklau School of Business. Lutheran Family Services of Nebraska honored Rupert by naming their Fremont Center for Healthy Families the Rupert Dunklau Center for Healthy Families. And recently Fremont Health renamed it's Merrick Manor Dunklau Gardens. Ruth Dunklau enjoyed a career in retail management for 25 years. During that time she served as store director at both Joseph Magnin and Mervyn's.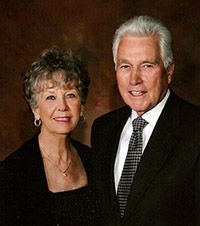 Sid and Hazel Dillon - 2013
"When you have it, you need to share it." Sid and Hazel have lived by those words for nearly 40 years as members of the Fremont community, sharing both their time and resources to support numerous non-profit organizations and initiatives throughout the region. Their commitment to Fremont, service and philanthropy has touched many lives in our community, through such organizations as Lutheran Family Services, the Fremont Area United Way, Habitat for Humanity, Midland University, the Fremont Area Medical Center Foundation, the Fremont and Blair YMCAs, the Boy Scouts of America, Fremont Care Corps and the Fremont Area Community Foundation, and soon the Sid and Hazel Dillon Family Aquatics Center will be serving children and their families at the Fremont Family YMCA.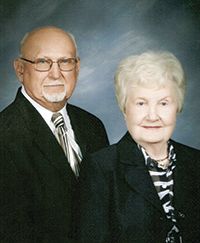 Dale and Fern Olson - 2012
The names Dale and Fern Olson have become synonymous with the words service, dedication, and philanthropy. Their lifelong commitment to making an impact in the community has been seen through countless volunteer hours through board membership, and donations that have provided for a high quality of life for all people in our community. Service has included board membership at the Fremont Area Community Foundation, Fremont Area Art Association, YMCA, Fremont Rotary Club, Midland University, and Fremont Area Medical Center to name a few. Benefiting countless area organizations, Dale and Fern have also served as honorary chairs of the United Way campaign and Fremont Opera House Renovation campaign.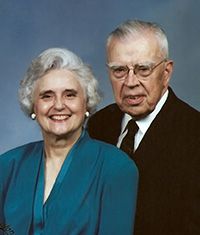 John and Audre' Kerrigan - 2011
John and Audre' Kerrigan are the epitome of the word stewardship. Throughout their lives, they have served on numerous boards and committees always advocating for the betterment of the community. Audre' continues to serve as a trustee and steward of the Hazel R. Keene Trust, which has benefited communities and organizations across Dodge County.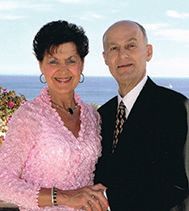 Jim and Sherie Ebers - 2010
Jim and Sherie have been actively involved in their church and community all of their adult lives. They have considered it an honor and privilege to serve for and with other community members on many agency boards and community fundraising events. They are humbled by everything Fremont and its citizens have done for their family.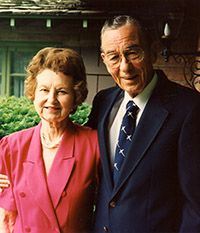 The Paul and Marcella Christensen Family - 2009
The Christensen family was recognized for their commitment to Fremont through many organizations. The family began donating farm land west of the city in 1977, which is now known as Christensen Field. Many of these improvements were also the result of donations from Paul and Marcella. The family also has a donor-advised fund with the Foundation.