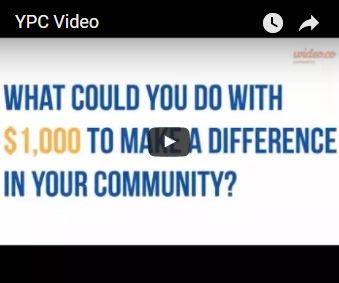 Philanthropy is a big word, but it simply means giving of your time, talents and treasure to help others. The Fremont Area Community Foundation's Youth Philanthropy Contest is a wonderful opportunity for young people, grades K-12, to use their creativity, compassion and talent to make a difference in the lives of others.
The Foundation has funded 11 projects through its first two Youth Philanthropy Contests. We are excited to see what new and exciting ideas our area youth have come up with for our 2017-18 contest!
For more information on the 2017-18 Youth Philanthropy Contest, including guidelines and application form, click the links below. If you would like to fill out the form electronically, please download and save the form to your device before completing the form.
Links to information and application:
Flyer
Application
Pre-Application (if submitting)
3 Month Report
6 Month Report
Final Report
---
Check out the winners of our previous Youth Philanthropy Contests! All winners received a $1,000 grant to implement their projects!
2015-2016 Contest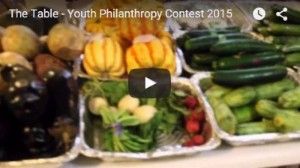 Best of Show for Community Impact
"The Table" - Elena Wright of Fremont
(North Bend Central High School)
Elena wanted to ensure that perishable food items that are still edible would be collected and redistributed to needy people in the community.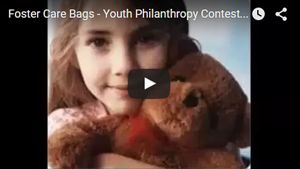 Best of Show for Original Idea
"Foster Care Bags" - Jamie Poppe of Scribner
(Scribner-Snyder High School)
Jamie made foster care bags that can be given to children who are being removed from their home and placed in foster care. The foster care bags included a soft blanket, stuffed animal, a toothbrush/paste and other items that will hopefully provide comfort during a difficult time. Read more in Fremont Tribune Article: "Project Benefits Foster Children".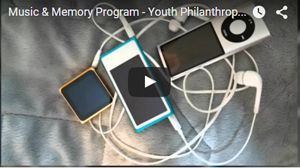 Jessica Janssen Youth Philanthropy Award
"Implementation of the Music & Memory Program in the Fremont Community" - Anya Morosov of Fremont (Fremont High School)
Anya raised funds to enable a local nursing home to become a Certified Music & Memory Care Facility so that personalized music can enrich the lives of nursing home residents. Check out the Fremont Tribune article: "Music Helps Several Patients".
O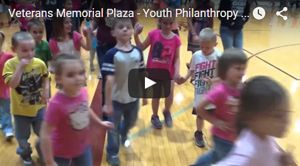 Best of Show for School-Wide Participation
"Veterans Memorial Plaza Project" 
Submitted by Lyons-Decatur School
This project supported a larger community effort to raise $50,000 to build a Veterans' Memorial Plaza next to the Lyons Library. Youth ages K-12 at Lyons-Decatur Schools worked together to execute four projects-selling baked goods at a volleyball game, hosting a walk-a-thon fundraiser to honor vets, and community clean up events in Lyons and Decatur. Each raised support for the memorial. Read more here: "Lyons-Decatur Students Raising Money for Memorial" (Fremont Tribune)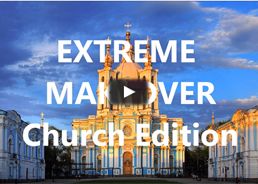 Best of Show for Community Partnerships
"Extreme Makeover Church Edition" - PresbyYOUTH Group of Fremont
The PresbyYOUTH identified a rural church impacted by poverty and partnered with Rebuilding Together to fix up the church property (e.g. painting, yardwork, minor repairs).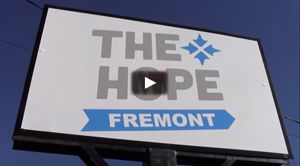 Best of Show for Youth Helping Youth
"Hope for Kids Book Drive and Carnival" - PresbyYOUTH Group of Fremont
The PresbyYOUTH built a book library at the Hope Center for Kids of Fremont and celebrated the new library with a fun carnival event. You can read more about it in the Fremont Tribune's article: "Hope Center Receives New Book Library"
---
2014-2015 Contest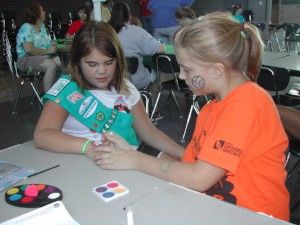 Grades K-4 Winner
"Fun Fair" - Girl Scout Troop 42607 (Fremont & North Bend)
The Fremont and North Bend area girl scouts hosted a Fun Fair carnival to raise money for non-perishable food items and toys for the Salvation Army.
o
o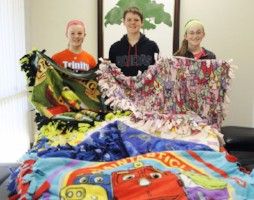 Grades 5-8 Winner
"Blankets for Kids" - Keegan McConnell, Reagan McConnell, Emily Brodd (North Bend)
Submitted by Keegan McConnell, Reagan McConnell and Emily Brodd of North Bend. The youth made blankets and pillows that area fire departments can supply to kids who are victims of house fires and accidents. Read more about their project in this Fremont Tribune article.
o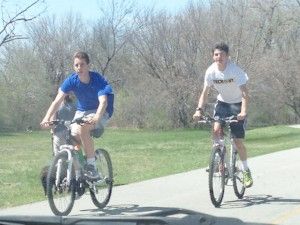 Grades 9-12 Winner
"Wheels for Meals" - PresbyYOUTH Group of Fremont
The youth group organized a bike ride fundraiser in which people paid to ride in. The proceeds went to the Low Income Ministry's weekend supplemental feeding program at Washington Elementary. Check out the article Fundraiser Rolls to Successful Outcome in the Fremont Tribune!
o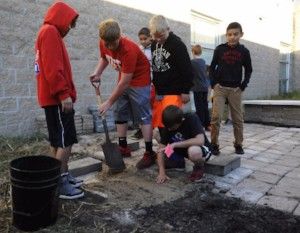 Best of Show Award - Education
"Middle School Green Space Project" - Mrs. Beam's & Mr. Saeger's Enrichment Class (Fremont)
Seventh-grade students at the middle school took on a revitalization project in the green space between two of the pods at Fremont Middle School. The goal was to clean up and enhance the space for students, teachers and classes to use as outdoor classroom space. Read the Tribune article about their project and see more pictures here!
o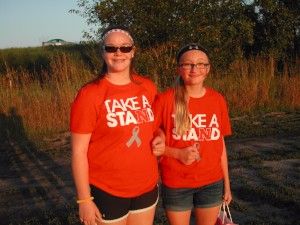 Jessica Janssen Youth Philanthropy Award "Walk for Cancer Research" - Wylie Roumph and Lauren Clapper (Fremont)
Roumph and Clapper held a fundraising walk around Johnson Lake to support cancer research. Proceeds went to the Team Jack Foundation.

NEWS ARTICLES
Posted on 05/04/2016

Area youth complete FACF Youth Philanthropy Contest.

Posted on 04/19/2016

Music has always been a vital part of who Anya Morozov is, an integral part of her very being.

Posted on 03/29/2016

Jamie Poppe has a soft spot in her heart for children and teenagers who wind up entering the foster care system.