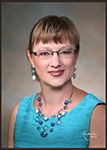 Melissa Diers
Executive Director
mdiers@facfoundation.org
Melissa Diers joined the Fremont Area Community Foundation in September 2013 as Executive Director. In her role, she oversees donor services for the Foundation, grant-making, community leadership initiatives, and general operations.
A lifelong Fremont resident, she shares your commitment to our community and brings experience in the areas of marketing, public relations and donor relations to benefit the work of the Foundation. Melissa has served on the Fremont Area Chamber of Commerce Board of Directors, Fremont Area United Way Board of Directors, Keene Memorial Library Board of Trustees, Fremont Family Coalition Visioning Team, Fremont Area Chamber of Commerce Communications Council, Fremont Area Chamber of Commerce Marketing Task Force, Fremont-Midland Entertainment Series Board, Fremont Senior High School Auditorium Renovation Committee, and a number and variety of ad-hoc groups and task forces community-wide. She is a graduate of Leadership Fremont.
Previous to joining the Foundation staff, Melissa served as Director of Institutional Advancement at Midland Lutheran College, her alma mater, where she was responsible for the planning and implementation of annual fund campaigns and a major capital campaign which raised more than $19 million for programs and bricks-and-mortar projects. Immediately prior to joining the Foundation, Melissa worked as a freelance marketing consultant, helping area businesses promote their products and services on a local and regional level. She and her husband, Kirk, have twins.
---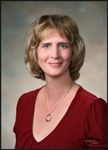 Amy Vanek
Associate Director
avanek@facfoundation.org
Amy Vanek joined the Fremont Area Community Foundation in June of 2016 as Associate Director.  She is responsible for account management, grant and gift processing, and scholarship management.  
Vanek came to the Foundation from the Fremont Area Chamber where she was the Director of Business and Administration for 10 years.  She and her husband, Bob, live in Arlington with their two boys, Zach and Jake.
---
0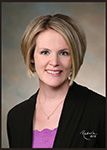 Leigh Feala
Advancement Associate
lfeala@facfoundation.org
Leigh Feala joined the Fremont Area Community Foundation in August 2012 as Advancement Associate. She performs administrative support as well as assistance in the areas of marketing, social media, event preparation, development and account management, and scholarship and grant management.
Feala came to the Foundation from Zurich Insurance in Omaha, NE where she was a Communications Project Coordinator for six years and a Sales Assistant for six years. Feala has an Associate's degree in Electronics Imaging and Graphics from Metropolitan Community College and a Bachelor's degree in E-Business from Bellevue University. She and her husband, Jason, have three daughters and live in North Bend, NE.