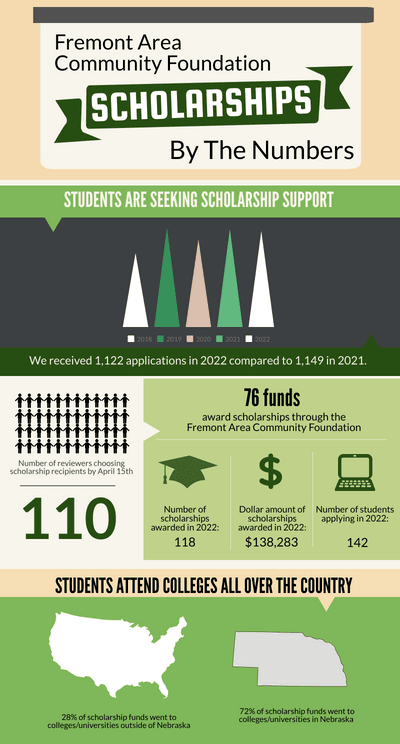 Thanks to our generous donors contributing to more than 70 different scholarship funds at the Foundation, we are able to provide students opportunities to apply for college scholarships.
Scholarships are available for high school seniors who would like to continue their education at the vocational/technical school level, university or community college, as well as for undergraduate and graduate students continuing their post-secondary education.
The Fremont Area Community Foundation utilizes an online application system called Foundant to accept scholarship applications. The portal is available from February 1st to April 1st each year. 
For an at-a-glance look at all of our scholarship opportunities, view our 2022-2023 scholarship list.
If you are having trouble accessing the online portal or have general questions about our scholarships, please contact Amy Vanek at 402-721-4252 or avanek@facfoundation.org.