Sports Participation Scholarships Available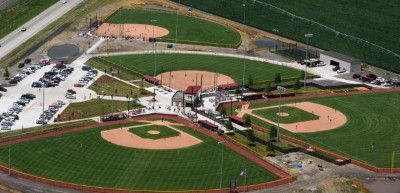 The Schilke-Novak Kids' Sports Trust and supporting organization of the Fremont Area Community Foundation is the result of inspired action on a dream for the community.
The most visible purpose of the Trust is the creation of a new ballpark for the community--Schilke Fields--which is managed by the Fremont Nighthawks. However, the passion of the donors extends beyond the physical facility, with provisions in the Trust for funding to ensure that underprivileged youth in the community can participate in athletic activities and compete with their peers.
Read more about Neil Schilke's commitment to "leveling the field" so all youth can play sports here. Neil and his wife, Bonnie, were honored with the Foundation's Betsy Mulliken Award for Philanthropy in 2015.
If you know of a youth under the age of 18 who would benefit from a scholarship for participation in an athletic program, please contact us at 402-721-4252. If you would like to apply for funds, please download the appropriate application from the links below.