City of Fremont KENO Grant Guidelines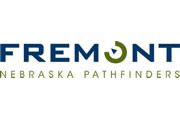 The Keno Grant has been established to support the betterment of Fremont, Nebraska. Applicant programs or services must be open to all Fremont residents and demonstrate a strong need and positive impact on current and future residents.
 
The application deadline for the Keno Grant is 4:30 p.m. on October 1 annually.  If funds remain, a supplemental application period will be held with an application deadline of 4:30 p.m. on April 1 annually.
Grant applications are available online and can be downloaded from this website or at www.fremontne.gov. You may also contact the City Administrator's Office, City Hall, 400 East Military Avenue, Fremont NE 68025, 402-727-2630. Download the form using the link below.
KENO Grant Application and Guidelines