Since its beginning, the Fremont Area Community Foundation has grown because of the generosity and support of citizens in our community who understand the importance of giving back. We know that many of the conversations about charitable giving and planned gifts may not start in our office but are often prompted by professional advisors who play a critical role in advancing philanthropy.
By simply asking someone about their charitable interests, advisors encourage individuals to consider making philanthropy part of their financial planning and provide crucial expertise to do it effectively. The Fremont Area Community Foundation is pleased to recognize these area advisors with the Professional Advisor of the Year Award.
Recipients of the Award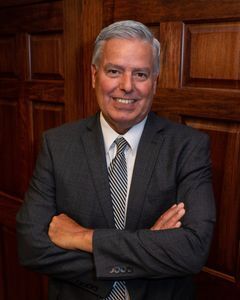 2022 - Chris Leaver
Chris Leaver is Retirement Advisor/Partner with RetirePath Advisors (previously Thrivent). Among his specialties are estate strategies and charitable planning.
Chris serves on the boards of the Lutheran Family Services Foundation and the Fremont Methodist Hospital Foundation. He served on the board of the Fremont Area Habitat for Humanity and helped facilitate funding from the national RetirePath organization to help the local chapter through the "Thrivent Builds" program.
Chris has served as coordinator of First Lutheran Church's "The Banquet" program and he and his wife, Mary Beth, launched the annual Holiday Food Drive at Low Income Ministry (now Care Corps' LifeHouse) in 1996. The couple served as chairs of Lutheran Family Services' Fremont Family Friends event in 2018. Chris is a long-time supporter of FACF's Sustaining Member and Business Supporter drive.
Chris received the Voice in Philanthropy (VIP) Award from the InFaith Community Foundation in Minneapolis, one of only 30 financial representatives nationwide to be honored for his exemplary service in helping clients put their values and charitable goals into action.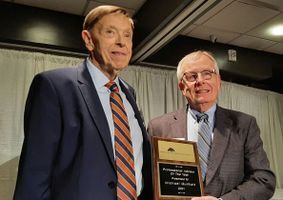 2021 - Michael Guilliatt
Mike Guilliatt, of Guilliatt & Associates, has been in the business of financial planning for over 40 years. He is a Certified Financial Planner®, Certified Estate and Trust Specialist™, Charter Advisor for Senior Living®, Charter Life Underwriter®, Fraternal Insurance Counselor, charter Financial Consultant, and a Life Underwriter Training Council Fellow.He and his team, which includes son Mark, also teach their clients the importance of philanthropy and "giving back" to charity and community. They share the book "The Legacy Spectrum: Passing Your Wealth with Thought and Meaning," a guidebook which encourages individuals to consider tax-savvy ways to support their favorite causes through legacy planning. Mike and his wife, Janice, live in Fremont. They are members of the Fremont Area Community Foundation's Legacy Society, and Mike served on the Board of Directors.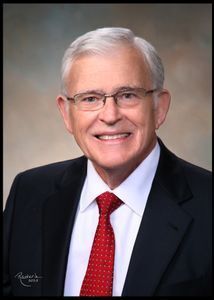 2019 - Mike Wiseman
Mike Wiseman, of Wiseman Law Offices, graduated from the University of Nebraska at Lincoln and received his Juris Doctor from the University College of Law. He is a member of the American Bar Association, the Nebraska Trial Lawyers Association, the Dodge County Bar Association and the Nebraska State Bar Association, which recently recognized him for 50 years of service in the practice of law. He presented the idea for a community foundation to his client, Ethel Whalen, who upon her death, and on the condition that a community foundation would be formed, left a gift of $53,000 from her estate for that purpose. From this generous provision, the Fremont Area Community Foundation was born. Mike has served on the FACF Grants Committee since its inception. He serves as Trustee of the Lester A. Walker Foundation which directly funds grants to charitable organizations and provides funding to the community foundation's Lester A. Walker Fund to further the grantmaking efforts of FACF.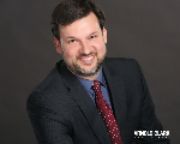 2018 - JJ Bixby
J.J. Bixby has worked as a Financial Advisor since graduating from Midland University in 1995. He started the investment department at American National Bank of Fremont (now Pinnacle Bank) and later worked for Fremont National Bank and Trust. In 2010, J.J. started his own company, Bixby Financial Services, which clears through Securities America headquartered in Omaha. He holds the designations of Retirement Income Certified Professional and Chartered Retirement Planning Counselor. J.J. has been active in the community over the past 20 years in a variety of roles including as a Chamber Diplomat, Treasurer of the Fremont Area United Way Board, and Chair of the Finance Committee at St. Patrick's Parish. He was one of the Charter Members of the Fremont Rotary 5650 Society, an endowment fund established at the Fremont Area Community Foundation to support the club's charitable endeavors.
 

2017 - Paul Johnson
Paul has worked in the financial services industry since 1986, first with Lutheran Brotherhood/Thrivent and later starting his own independent practice in 2010. In addition to his financial planning practice, Paul currently serves as a Planned Giving Consultant for the Museum of Danish America. Prior to his financial planning career, Paul worked in education. He taught for six years at Archbishop Bergan Catholic School following a stint of four years as an Admissions Counselor at Dana College, his alma mater. Paul served as a member of the Fremont Area Community Foundation board of directors for eight years, two years as president. During his tenure and after, he served on a variety of foundation committees including the Executive Committee, Grants Committee, Investment Committee and Development Committee. He has served on various committees of the Fremont Rotary Club and First Lutheran Church, as a TeamMates mentor, and a tutor for the North Omaha Good News Bears. 
Click on the video to view Paul's speech during the 2017 FACF Annual Dinner.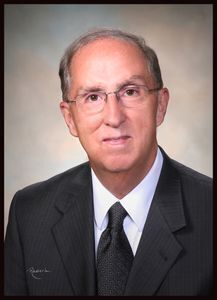 2016 - Lloyd Brooks
Lloyd began a career in public accounting with Erickson & Brooks in 1972, during his senior year at Midland Lutheran College. He was admitted as a partner of the firm in 1978. Lloyd has been a member of the American Institute of Certified Public Accountants and the Nebraska Society of Certified Public Accountants. He received the Nebraska Society of CPAs prestigious Public Service Award in 2008, which recognizes a Nebraska CPA who has devoted extraordinary service to his or her community. He has served a number of community, civic and nonprofit organizations as a board member, officer and committee member. Lloyd was a member of the Fremont Area Community Foundation board of directors for 13 years, two of them as president. He was chairman of the board of trustees and served on two residential search committees for Midland Lutheran College, and received an Alumni Achievement Award from his alma mater in 2002. Lloyd served on the board of the Fremont Family YMCA as both president and treasurer. He was named "YMCA Volunteer of the Year" in 1990. Other beneficiaries of Lloyd's volunteer efforts include the Fremont Area Chamber of Commerce, St. Patrick's Catholic Church, and the City of Fremont for which Lloyd served on the Community Development Block Grant Committee and the City Administrator Search Committee.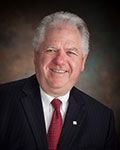 2015 - Joel Jelkin
Joel Jelkin, a financial advisor with Edward Jones, has been working with clients for over 36 years. He is a graduate of Hildreth High School and Kearney State College. He began his career with Edward D. Jones and Company in January 1979 and opened his own office in Fremont in September 1979. As a member of the Fremont community for many years, Joel has served on many nonprofit boards and committees including the Fremont Area Community Foundation, Fremont Area United Way, the Fremont Rotary Club as president, Fremont Health Foundation, Fremont Area Chamber of Commerce as chairman, and is currently chairman of the Fremont Health Board of Trustees.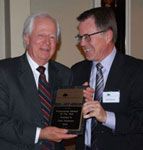 2014 - Tom Thomsen
Tom Thomsen, a partner in Sidner Law Office, has been a practicing attorney for over 40 years. He earned his undergraduate degree at the University of Nebraska at Lincoln and received his juris doctor at the University of Nebraska College of Law. He is a member of the Nebraska State Bar Association, the American Bar Association and Nebraska Trial Lawyers Association. Tom has served as president of the Fremont Area Community Foundation, Vice President of the Fremont Health Foundation, President of the Fremont Area Chamber of Commerce, President of the Greater Fremont Development Council, and Vice President of Midland University's board of trustees. Tom has also served as President of the Fremont Rotary Club and been chairman of the Fremont Golf Club Junior Golf Program for over 30 years. Tom serves as legal counsel to the Fremont Area Community Foundation and continues to lend his expertise as an ex-officio board member.


2013 - Steve Navarrette
Steve Navarrette is a certified public accountant and has been a shareholder in the accounting firm of Shaw, Hull, and Navarrette CPA's, P.C. since 1981.  He is a native of Omaha and earned degrees in economics and accounting from Midland University (formerly known as Midland Lutheran College).  He has served on Midland University's Board of Trustees. Steve is a member of the Fremont Rotary club, Salvation Army advisory board, and past member of the Fremont Area Chamber board. Steve is also an ex-officio member of the Fremont Area Community Foundation's Board of Directors.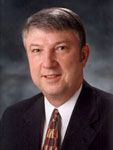 2012 - Steve Pribnow
Steve Pribnow began his accounting career in 1974, and joined Erickson & Brooks, CPAs in 1986, where he is a partner. He received his B.S. from the University of Nebraska at Kearney, and his J.D. from Creighton University. He previously worked at several other public accounting firms, including one national firm, a community bank, and the Internal Revenue Service.He has served and currently serves on various community organization boards.
"The donors, not the advisers, should get all the credit, but it is joyful work to help generous folks get maximum tax advantage from their generosity that is so helpful to our community." – Steve Pribnow