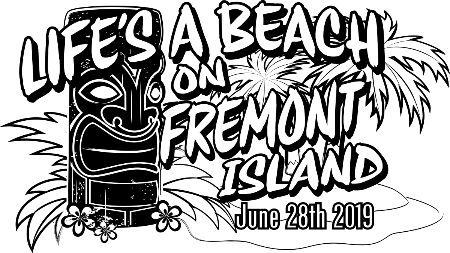 A Benefit for Victims and First Responders of the March 2019 Fremont Area Flood
After March 2019 floods swept through the Greater Dodge County area, damaging homes and displacing families, residents in the Fremont area came together to help each other survive and recover. There were many stories—both sad and inspirational—that emerged from those early days when Fremont was, in effect, an island—unreachable except by air and boat. But all had a common theme...the Fremont area pulled together, neighbor helping neighbor, and now it's time to celebrate the collective efforts and spirit of our great community! Life's a Beach on Fremont Island will feature live music (courtesy of local musicians), food, drinks and an opportunity for folks to support the Dodge County flood victims as well as the nonprofits and the first responders who spearheaded the relief effort. Won't you join us in sponsoring this celebration of community and supporting those "on the front lines" of the March 2019 Flood?
How Can You Receive Assistance?
Click here for an online application for individual assistance! 
How Can You Help?
All gifts to the Life's A Beach on Fremont Island Fund, a component fund of the Fremont Area Community Foundation, are tax-deductible. And all of the
evening's entertainment has been donated. Proceeds from the event will benefit the nonprofits and first responders. Make a gift online with a credit card by completing the donation form on this page, or send a check payable to the Life's a Beach on Fremont Island Fund to the Fremont Area Community Foundation, 1005 East 23rd St., Suite 2, Fremont, NE 68025.
Then Join Us!
Meet us in Historic Downtown Fremont at the Ilgenfritz Parking Lot, 3rd and Park Avenue (behind L.A. Fire Door & Grill), on Friday, June 28th for an evening of fun, food and music. The gate will open at 6:00 p.m. and the music begins at 8:00 p.m. with local artist Bobby Figueroa followed by The Write-Offs from 9:00 p.m. to Midnight. See you there!

Make a Gift by Credit Card