Make a Gift to the Keene Memorial Library Expansion Project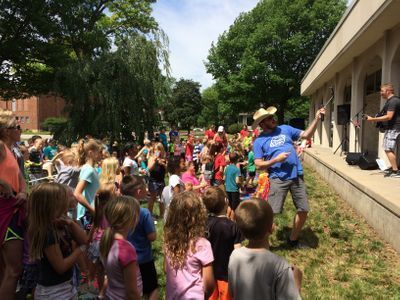 The Keene Memorial Library expansion project is being led by the Friends of Keene Memorial Library in a partnership with the City of Fremont, Tetrad Property Group and Paul J. Strawhecker, Inc. Community volunteers have been involved in the project since 2019.
Contributions for the project are being handled through an account at the Fremont Area Community Foundation. There are several ways to make a contribution, please choose one:
Print the PLEDGE FORM and mail to the address listed below. 
Write a check payable to the Fremont Area Community Foundation. Make sure to identify the Keene Memorial Expansion Fund in the memo. You can mail it to the Keene Memorial Library addressed to Laura England-Biggs (see address below).
Tours or individual conversations may be available through Laura England-Biggs, Library Director. If you have questions or want to talk to someone about the project and your contribution, please call:
Laura England-Biggs
1030 N Broad St, Fremont, NE 68025
Phone: (402) 727-2694
See more information and updates about the project on the KML expansion blog here.