A MESSAGE FOR OUR GRANTEES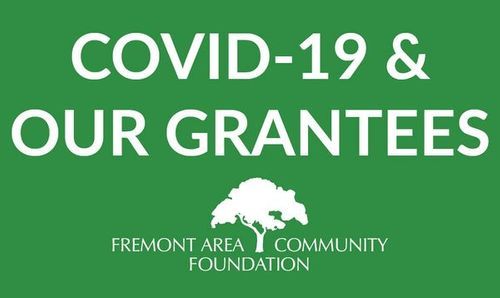 Much like you, at the Fremont Area Community Foundation, we are closely monitoring the development of the COVID-19 pandemic.
In brief, here are a few key responses to common questions from our grantees that we wish to share:
If you have an open grant from FACF and have any questions, do not hesitate to

reach out to us

. We are standing by ready to be as flexible as possible.
We are happy to extend grant report deadlines if needed.
We are available to discuss changes to your grant budgets if needed.
We are planning to pay all grants on schedule.
Meanwhile, as the crisis evolves in the Dodge County area, we are asking you, our grantee partners for help.
We know our grantees are the eyes and ears of our community, so we are asking you to share with us both the long and short term needs you see arising within your organizations and communities. While we cannot support all needs, hearing from you does help us to direct donors and others to needs most pressing.
We strongly encourage you to share those needs with us through our website. And feel free to respond more than once over the coming weeks as you see new needs emerge.
Amidst office and school closures, event cancellations, and the shutdown of small businesses, we want to stay abreast of the issues and better understand how and where we can be effective.
We also know how vital your work is to improving the quality of life in our community, and how important it is for your ongoing efforts to continue – especially at a time like this.
As we learn how best to address this evolving pandemic, the impact of regional collaboration and local contributions has never been more apparent.
Thank you for all you do every day to support residents in the greater Dodge County area. Together, we will get through this challenging time. Please don't hesitate to reach out to us if something is on your mind.
Sincerely,
Melissa Diers
Executive Director